Organisation & Tools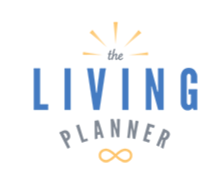 The Living Planner
During a crisis, it's also a good reminder to ensure we have our acts together; i.e. we leave logistical breadcrumbs for our family members to find when we need help and can't act on our own behalf.
Lynn Lambrecht helps you "navigate all the moving parts of life" through The Living Planner. The Planner assists you in navigating what can be an emotional journey through a well-thought-out and methodical process so you and your family can understand what needs to be done now.
Please note I'm promoting Lynn because I fully believe in her product and promotion is part of my mission at The LEAP Network – LEAP stands for Lead, Empower, Aspire and Promote! I have no financial interest in this promotion! www.thelivingplanner.com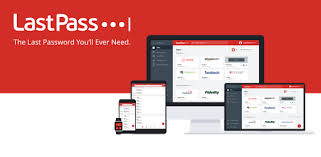 LastPass is an app used to store and create strong passwords for use with your online accounts.
It keeps all of your passwords secure meaning you now only need to remember one password – that which is needed to access your LastPass app. Consequently you don't have to use the same or similar passwords for your various accounts or store your passwords on a piece of paper, on your phone or computer; i.e. your financial security is stronger. There are free and paid versions, so try out the free version and then upgrade is desired. www.lastpass.com

Survey Monkey allows entrepreneurs to create surveys to help undertake market research on business ideas. Find out what people think about your ideas or better yet, discover what solutions people want to fix their problems. Remember, clients/customers don't buy your product or service, they buy solutions to their problems! www.surveymonkey.com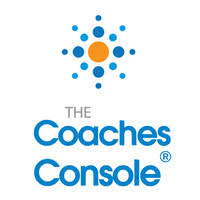 If you are a service-based business including coaches, consultants, health and wellness providers, or online digital product provider, etc. check out The Coaches Console®. It is the system I use to organize the back end of my business and I would be lost without it. This "all in" system provides the ability to schedule appointments in the time zones of both users, send automated messages and appointment reminders, invoice, schedule emails and newsletters with analytics to go with it and so much more including the ability to provide training courses.
Go to https://mx247.isrefer.com/go/tcc/rkblasky/ Fair disclosure: You will note my name at the end – this means I'm an affiliate of this organization and will get one free month of use if you sign up, but it also means you get a discount! Check it out... even if you don't use this link, you'll be glad you did.
ZOOM MEETINGS


Zoom is not just for big companies! I've been using Zoom for over a year now and really love the convenience and the value it provides me and my clients. I record all of my client sessions and then send both the video and audio recordings to my clients for their future use. They can listen to our coaching sessions over and over again if they get stuck at any time. I can even have meetings with more than one person making it very easy to have group sessions and webinars.
PROJECT MANAGEMENT
Check out Trello and Asana for help in managing your projects, work and tasks.

I personally use Trello for big projects and have found it useful. www.trello.com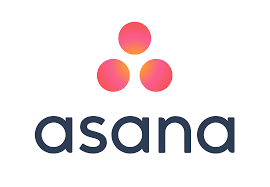 My friends tell me they like Asana too. What's really nice about these apps is they can be shared across friends and family so you can assign tasks to others. www.asana.com

PANDA PLANNER


Those of you who follow my newsletters, know I'm an avid user of the Panda Planner. It helps me prioritize my month and week so I do not get bogged down by my "to do list". It forces me to prioritize the "big stuff" and leave the "tasks" to do after the "big stuff" gets done.
I consider the "big stuff "to be anything with building the business: i.e. keeping in touch with my clients, getting additional clients, creating new products and services, and all things developmental. By "tasks", I mean paying bills, answering non-client related emails, running errands, etc. By focusing on the "big stuff" I make progress in growing my business.
I used to concentrate on my "to do list" with no particular order or priority – I would do the easy stuff first, allowing me a sense of accomplishment where I could scratch it off my list. Most often though, I wouldn't be focused enough on the developmental aspects of my business so didn't really get much accomplished, despite feeling I had done a day's worth of work done! When I started making development my priority, things started moving fast!
So focus on what's important and make it a priority for that month, week and day.
Another thing – plan your day by recognizing what energizes you, what drains you and what is neutral (doesn't do either). I call it the "E/N/D formula". When you know you have to do something that drains you, plan something that energizes right after it, so you have something to look forward to!
And if you can, always end your day with an energizing activity so you look forward to the next day!

FOCUS KEEPER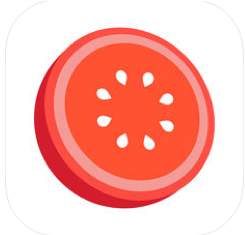 If you are having trouble focusing because of everything going on in your life so you're not getting quality time to think, try out Focus Keeper.
Click here to find it on the App Store