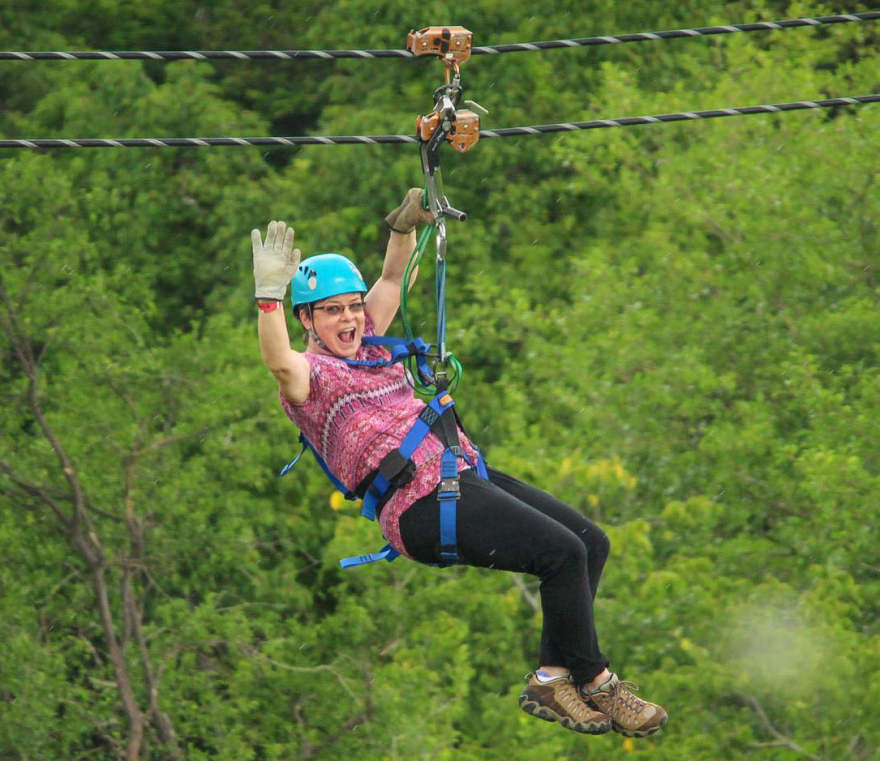 Hello! I am Renée Blasky, founder and CEO of The LEAP Network.
I've lived as an "expat" for over 35 years, starting at the age of 14 when my family moved from Minnesota, USA to Hong Kong. When my father came home to tell us we were moving to Hong Kong, I was scared and quite frankly mad at him for accepting a job in another country. But without that move, my life would not be anywhere as fulfilling as it is now. I've travelled to over 40 countries and have lived as an expat in five countries in Asia and Africa.
Living as an expat presents wonderful opportunities to travel, learn about new cultures, speak new languages, and try all sorts of different foods! If anyone would have told me I would like fish head curry before I tried it, I would have told them they were "nuts". But believe me, it's fantastic; the cheeks are the best part!
From the age of eight, I knew I didn't want to be a "stay at home" mom. I grew up in the 60's and 70's, in the age of women's lib, so I was very career-oriented. I moved to Singapore just three years after graduating from the University of Wisconsin – Madison, following my husband who had been transferred for his job. I had already delayed the start of my career when we moved to Michigan, so by the time we moved to Singapore I was extremely ready to get my career on track. Thankfully I was able to get a job as an equity analyst, obtain the necessary work permit and start working towards earning my Chartered Financial Analyst (CFA) Charter. Having the CFA Charter meant I would likely be able to get a job any where in the world, as there were very few of us (at that time only around 14,000). I did this knowing we had planned an adventure of a lifetime.
Sailing the world
Just four months after being awarded the CFA Charter, we executed our plan to start sailing the world. Five years earlier we had purchased a 45-foot sailboat and moved on board, while still working. Over that time, we managed to repair and strengthen the boat and save up a nice "kitty" in anticipation of our planned journey. When we each handed in our resignation letters, our bosses couldn't believe it. We took 18 months crossing the Indian Ocean, stopping along the way in Malaysia, Thailand, Sri Lanka, Chagos (a part of the British Indian Ocean Territory), Mayotte and Tanzania before we landed in Kenya. As you can imagine, there was lots of adventure and even some terrifying moments – running aground, breaking the rudder on a reef, scuba diving with sharks, falling from the mast while undergoing maintenance, going into a shallow port without the right navigation charts, and facing 50-foot seas and 50 knots of wind for three days straight with no auto pilot!
I learned an enormous amount about risk during that ocean passage. The ocean is a completely unpredictable environment that teaches you how to anticipate, plan and adapt. It changed my life completely - I no longer feared risk; I embraced it. It taught me that I was mentally stronger than I thought and that courage meant you pushed through your fear to undertake the journey, not that you were fearless.
MY career

The original plan was to sail to South Africa, after staying a few months in Kenya, so I could continue my career in the investment industry. However, my husband was hired by the United Nations to work in the northeast of Kenya and then Mogadishu, Somalia. That meant I had to stay behind on the boat, once again putting my career on hold.
When I was finally able to get a job offer, almost two years later, the government denied my work permit on the basis I was married and didn't need a job. This was despite the fact that I was the only CFA Charterholder between Cairo, Egypt and Johannesburg, South Africa! Thankfully, I was able to hire a lawyer to challenge this ruling so I was eventually able to get a work permit. It was only after I started working again did I realize just how low my self-esteem had become over the four years since my job in Singapore. My brain had gone to mush too. Even my new boss informed me a year later that he had almost fired me in the first four months because of it. It took me that amount of time to get my confidence back and re-engage!
When my husband's contract in Mogadishu was over he wanted me to quit my job, so we could continue sailing. After going through the earlier negative experience of not working and trying to get a work permit, I said, "No, I'm not quitting". Combined with other difficulties, the marriage fell apart as a result. This time, I wasn't willing to put my career on the back burner. I felt I had sacrificed too much.
Shortly thereafter, the business I worked for collapsed due to the owner undertaking some unethical dealings. I was without a job again! I was subsequently able to find an angel investor, so was able to take my team to start a new financial consulting company. That was short lived though as that investor also started undertaking some questionable deals. It was at that time, I knew I would be better off starting my own company.
So for 20 years, I offered companies business and financial strategy solutions through my own consulting company.
Giving back to others
Shortly after the collapse of my marriage, I further realized life's fulfilment was also in giving back to others. I mentored teens to set up their business as part of a nine-month program with Junior Achievement (JA). It was fascinating watching the students create their product and sales strategy and emerge as the most successful student company in JA Kenya's history.
After the JA experience and through my 20 years of financial consulting, I realized I wanted to develop a new business to share my experiences and expertise with others. I also wanted the business to be mobile: i.e. as long as there is Internet, I can work from anywhere. I yearned to start travelling again too – there's too much to see and discover in the world.
Helping "Trailing Spouses"
Over the years, I have met and befriended many "trailing spouses" who had sacrificed their careers for their spouse's and I was able to relate to their pain based on my own experiences. I wanted a coaching business to help them REINVENT themselves so they could regain their self esteem, financial independence and prevent them from having to choose between their marriage and their careers!
So I started The LEAP Network, to help trailing spouses take the LEAP into entrepreneurship. That way, when they move across the globe as a result of their spouse's career, they can excel in the expat experience, by not having to:
Sacrifice their career and financial independence;


Feel guilty for spending their "allowance" on themselves;
Be bored and frustrated staying at home;
Feel like their life is passing them by;
Lose their self esteem and brain power; or
Start over again and again each time they move.

Does any of this sound familiar?
If so, I'd love to offer you a free no-obligation consultation to help you get started in claiming your life back.
Taking the LEAP with you!


Founder and CEO
The LEAP Network