FREE DOWNLOAD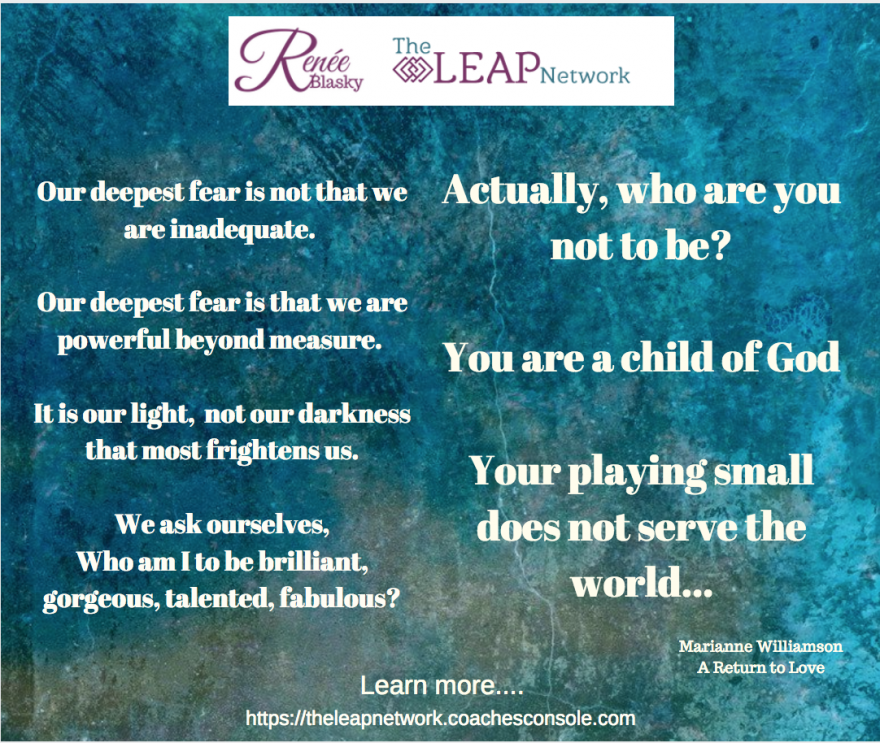 When thinking the impossible and taking actions to make it possible, it often helps to have reminders of our abilities and powers and messages to help us fight back our own demons and fears.
I have created a poster for you with one of my favorite quotes to print and pin in a location whereby you can see it everyday. After all, your playing small does not serve the world. People are waiting for you to show up! Get out of your comfort zone and play BIG!

Click here to download the poster

Resources for New Expats, "Trailing Spouses" or "Accompanying Spouses"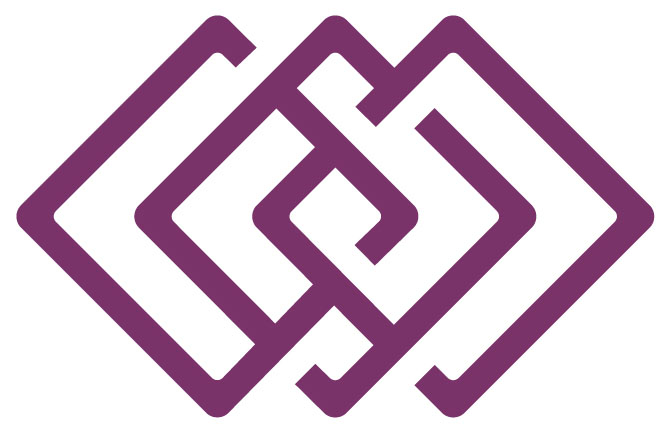 I am pleased to offer you these valuable resources.
Please feel free to download one or all of them!
Taking the LEAP with you!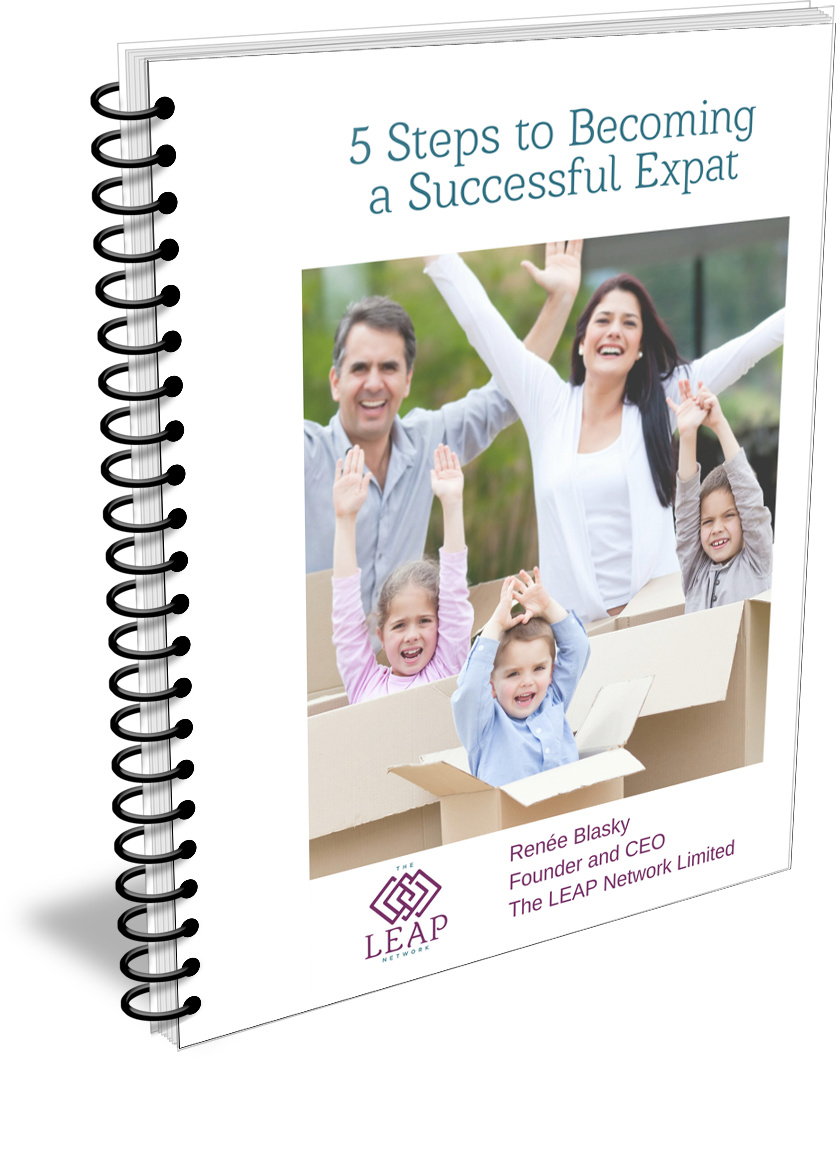 "5 Steps to Becoming a Successful Expat"
A valuable resource for EXPATS and their families!
Moving overseas, while offering an exciting adventure, can be hard, stressful and cause a lot of anxiety for both partners in a marriage.

Courage, Risks and Reward
Taking a Chance to Change Your Life
5-part Coaching Program
You are already recognized as a risk taker in that you agreed to leave your home country and support network by moving to another location with your spouse. So how can you further tap into that courage to change your life forever?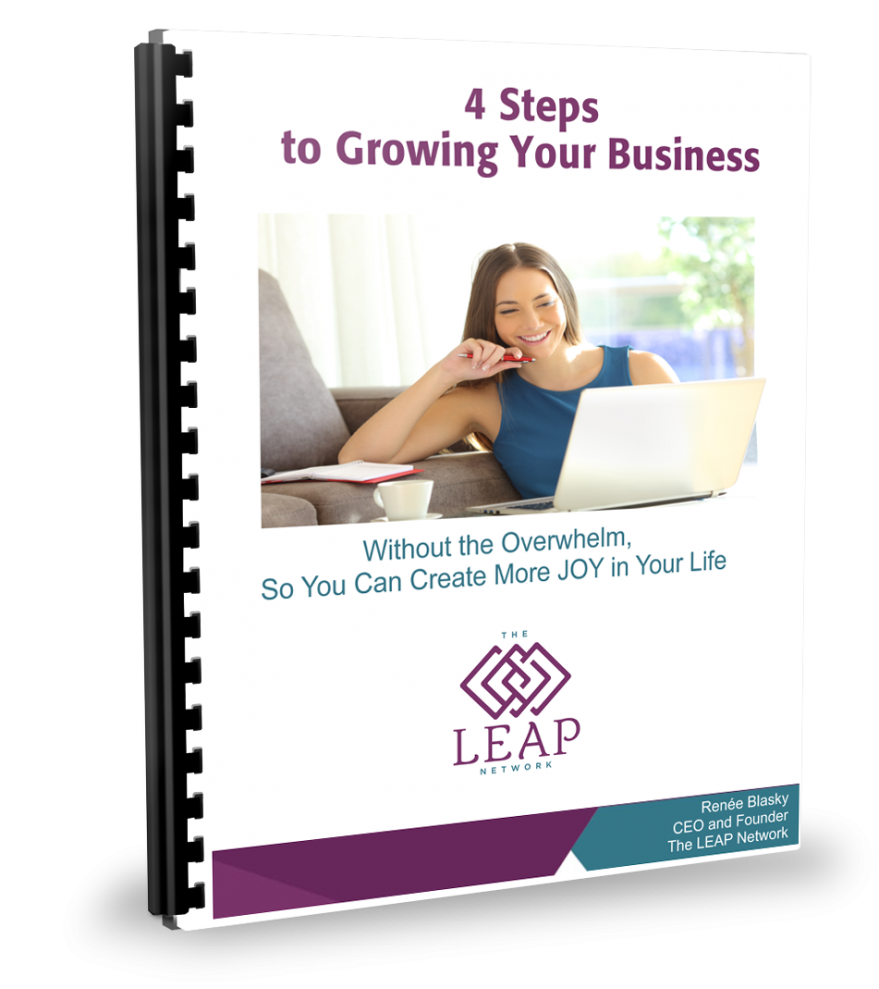 4 STEPS TO GROWING YOUR BUSINESS
Without the Overwhelm, So You Can Earn More while Working Less, Starting Now!
If you want to get out of overwhelm, grow your business, and fall in love with your work again, this is for you.